Posts tagged with "February2018"
---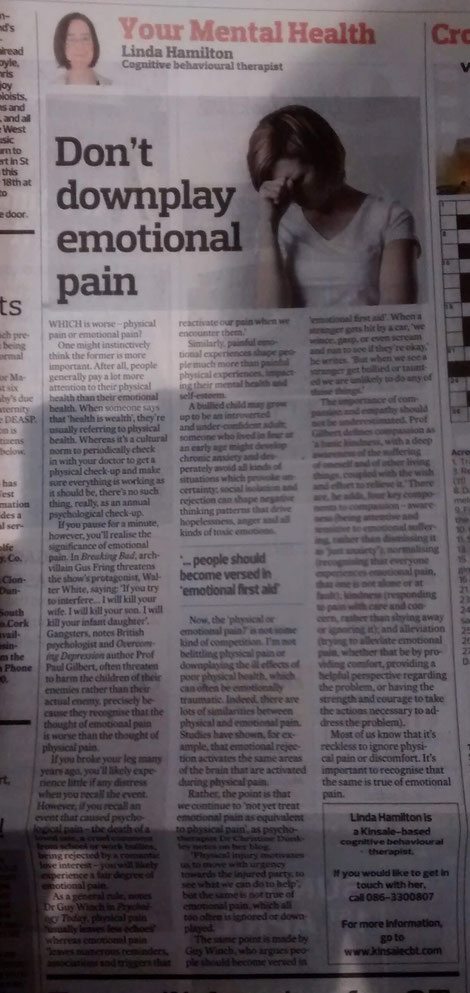 Most of us know that it's reckless to ignore physical pain. It's important to recognise that the same is true of emotional pain, as I argued in last week's Southern Star. The column is reproduced below. Which is worse – physical pain or emotional pain? One might instinctively think the former is more important. After all, people generally pay a lot more attention to their physical health than their emotional health. When someone says that "health is wealth", they're usually...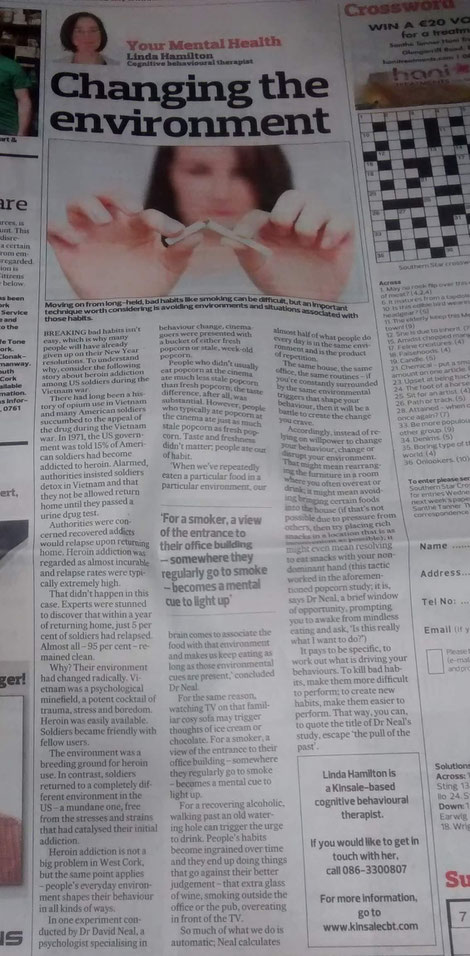 How can we break bad habits? Last week's Your Mental Health column in The Southern Star discussed how changing your environment in all kinds of subtle ways can help. The column is reproduced below. Breaking bad habits isn't easy, which is why many people will have already given up on their New Year resolutions. To understand why, consider the following story about heroin addiction among US soldiers during the Vietnam war. There had long been a history of opium use in Vietnam and many American...