Posts tagged with "January2017"
---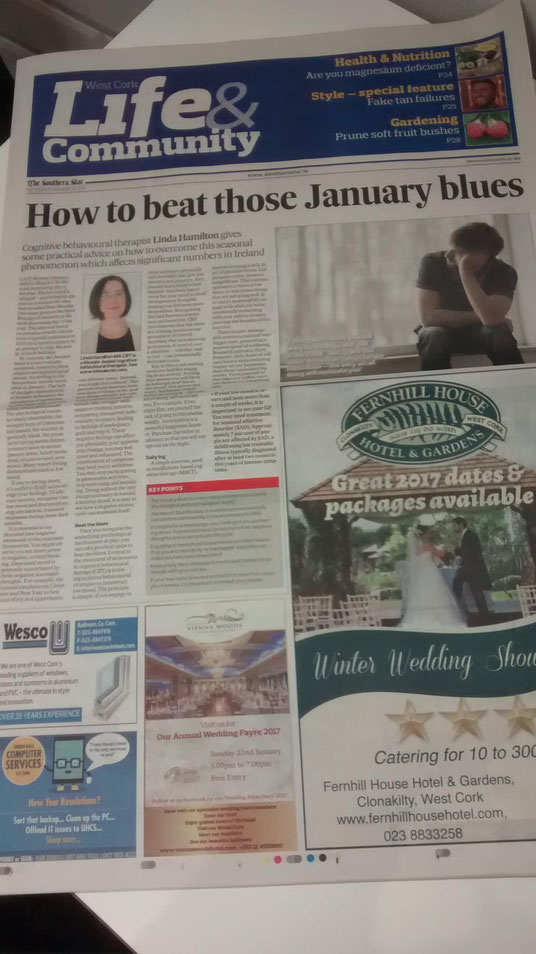 My latest Southern Star piece (pictured) offers some practical advice on how to overcome this seasonal phenomenon which affects significant numbers in Ireland. The article can be accessed on the Southern Star website at http://www.southernstar.ie/news/roundup/articles/2017/01/28/4133559-how-to-beat-those-january-blues/. The text is reproduced below. How to beat those January blues LAST Monday (January 16th) is alleged to be the most depressing day of the year. The key word is "alleged" –...
A brief heads-up to Southern Star readers to say that I've a piece in this week's paper (January 21st) that looks at how to manage the January blues.