Posts tagged with "January2019"
---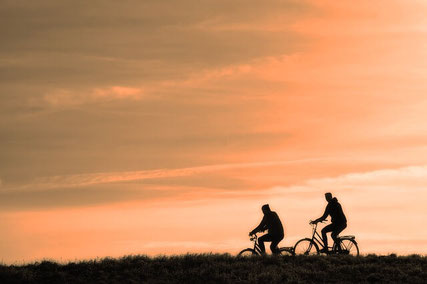 In last week's Southern Star, I wrote about the mental health benefits of exercise. The piece is reproduced below. The physical benefits of exercise are well known, but keeping active is also vital for maintaining mental fitness and well-being. When your body feels better, so does your mind. Exercise release natural endorphins which can significantly boost mood, combating feelings of fatigue and helping people feel energised and healthy. Consequently, it's one of the quickest ways of...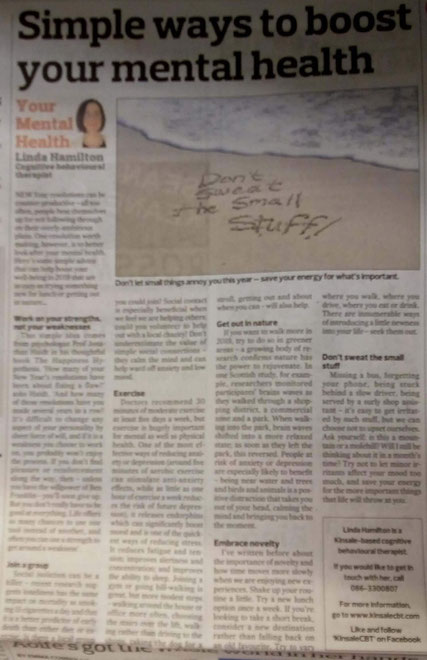 In last week's Southern Star, I offered some advice regarding New Year resolutions to boost mental health. The column is reproduced below. Last week's Southern New Year resolutions can be counter-productive – all too often, people beat themselves up for not following through on their overly-ambitious plans. One resolution worth making, however, is to better look after your mental health. Here's some simple advice that can help boost your well-being in 2019. Work on your strengths, not your...