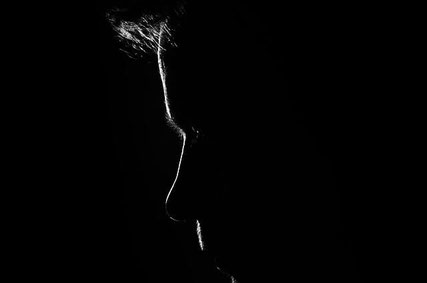 It's commonly assumed that suicide rates rise at Christmas. In fact, the opposite is the case, but suicide rates do tend to spike on New Year's Day. Why so? And what can you do if you're concerned about a loved one? My column in last Thursday's Southern Star is reproduced below.   
Contrary to popular belief, suicide rates typically decrease in December and over the Christmas period. The main reason is that while Christmas can bring its own stresses, it also tends to be a time of increased connectedness, family time and social support. However, multiple international studies show this is followed by a notable spike in suicides on New Year's Day.
There are a number of factors at play here. Some people may postpone a planned suicide so family and friends can enjoy Christmas. Alcohol is a depressant while simultaneously loosening inhibitions, so excessive alcohol consumption on New Year's Eve can be dangerous. Then there is what psychologists call the "broken promise effect" – the disappointment that follows when something a person had been excited about fails to live up to raised expectations (this broken promise effect is thought to be a factor in the fact suicides often rise after holidays and weekends).
Most importantly, perhaps, is the fact that New Year's Day is a time that emphasises reflection. If you've had a tough year, looking back can be painful and the road ahead may appear more bleak than it really is. Seeing the fireworks being set off in cities all over the world as the clock strikes 12, apparent images of togetherness and optimism as others ring in the new year to the strains of Auld Lang Syne – for someone who is down on their luck, such images can leave them feeling small and alone, like they don't measure up to others. Few holidays inspire social comparisons like New Year's Eve, and social comparison is a dangerous game.
SUICIDE FACTS
If you're concerned about a loved one, it's important to understand some facts around suicidality.
Firstly, know that most, but not all, people who attempt suicide are depressed – alcohol is a factor in many suicides while non-depressed people sometimes turn to suicide if they are struggling to cope with stressful circumstances.

Secondly, if you're worried about someone, don't shy away from the subject – talk to them and ask them if they are having thoughts of suicide. Doing so can be unsettling, but talking helps.

Thirdly, never dismiss threats of suicide – threatening or talking about suicide is the biggest single warning sign.

Other warning signs include getting affairs in order, giving away possessions, self-destructive behaviour and increased drug or alcohol use, expressions of hopelessness, a sudden sense of calm, and withdrawal from others, amongst others.
NOT ALONE
Finally, for anyone who's finding things especially tough right now, please remember you are not alone. Many people struggle with the festivities; one UK survey found roughly a sixth of people considered New Year's Eve to be the 'most depressing day of the year',while another found almost all people – 83 per cent – end up being disappointed with their New Year's Eve celebration. Everyone has their own problems and many people feel trepidation when they look to the year ahead. Don't bottle things up – talk to someone and remember how you feel over the holiday period does not define who you are as a person.
'Lots of people feel this way', says Lowri Burrows, who has written for mental health website The Mighty about the emotional difficulties she has experienced around the new year period. 'Remember that you and many other people also felt this way 365 days ago, yet here you are; you survived the year. You made it. You did this. No one else'.
As I wrote in this column last Christmas: there's no law saying you have to be happy at this time of year. There are highs and lows to life, ebbs and flows. If things are tough at the moment, then things are tough at the moment – that's all. Don't heed that mocking inner voice. It's okay not to feel okay. Your life counts. You matter.
If you are affected by any of the issues raised, you can contact Samaritans' free helpline on 116-123, text 087-2609090 or emailjo@samaritans.ie; or talk to a qualified therapist by calling the free Pieta House 24-hour suicide helpline on 1800-247247 or text HELP to 51444.