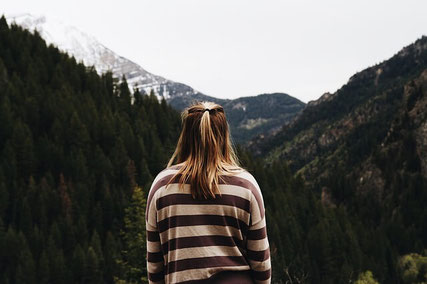 Last week's Southern Star column took a closer look at Aware's CBT-based Life Skills programme, which begins in Kinsale next week. The column is reproduced below.
Life can be tough at times. Everyone knows what it's like to feel stressed, to feel sad, to worry, so it's vital we learn the life skills that equip us to deal with everyday challenges and to improve our quality of life.
Life Skills, then, is an appropriate name for the free (refundable deposit of €30 required, or €10 if unwaged) six-week group programme run by the mental health charity Aware. I've delivered a number of Life Skills programmes for Aware and will be doing so again in a fortnight, when the programme will be held in the Trident Hotel in Kinsale. 
Based on the principles of cognitive behavioural therapy (CBT), Life Skills was developed by Chris Williams, a professor of psychiatry at the University of Glasgow. It's an excellent and user-friendly programme that helps people to learn about how we think and how these thoughts can influence our actions in helpful or unhelpful ways. The core point of the programme is that we need to be aware of the vicious circle that underpins so much stress, anxiety and low mood.
SESSIONS
"Why do I feel so bad?" is the title of the first module in the Life Skills programme, which explains how negative or fearful thinking can lead to negative feelings; these negative feelings can drive negative behaviours; these negative behaviours then reinforce the initial negative thoughts. A vicious cycle can develop that feeds anxiety, stress, depression, and other mental health problems. 
The title of the second session, "I can't be bothered doing anything", is something we've all said to ourselves when feeling down in the dumps. It's natural to feel this way on bad days, but low activity only worsens those negative feelings. This session stresses the importance of breaking out of the cycle of low activity and sets out a simple plan for getting back in action.
Week 3, "Why does everything always go wrong?", is all about becoming aware of and challenging unhelpful thinking patterns. Researchers often refer to the "three Cs" of cognitive therapy – that is, Catch the thought (if you're feeling sad or worried, try and identify the thought that came before the feeling); Check the thought (Is it accurate? Is it helpful? Are you weighing up all the evidence?) and finally Challenge the thought if it's not helpful or accurate. This Life Skills session introduces people to the "amazing bad thought-busting programme" and how to manage unhelpful thoughts.
The fourth session, "I'm not good enough", is all about self-esteem and confidence, offering practical suggestions about how to build your self-esteem.
Two Life Skills modules, "How to fix almost everything" and "The things you do that mess you up", are the subject of the fifth session. The former is all about problem-solving, introducing participants to a straightforward four-step plan to fix your problems and achieve your goals. The latter, "The things you do that mess you up", is all about how when we're feeling low, we often lean on the wrong things to get us through a bad time – over-eating, drinking, smoking, spending, pushing people away, and so on. 
In the final week, we look at anger management, some simple tips on how to feel better straight away, and look back on the lessons learned over the six weeks. 
DETAILS
Aware's Life Skills programme is aimed at adults (over 18s only) experiencing mild to moderate depression, stress and/or anxiety who would like to learn new ways of dealing with life's challenges. It is not group therapy and nobody is obliged to share personal information or experiences. 
The Kinsale programme begins on Tuesday March 12th. Sessions last from 7.30 to 9pm (7.15pm on the first week). Spaces are limited (maximum 25 people). 
If you miss out on the current programme, please note it runs four times a year, with the next course beginning in September. Life Skills courses are run nationwide, so other locations may still be available for Star readers working in other parts of the country. Note too there is an online version of Life Skills, which you can work through online in your own time from the comfort of your own home.
* Bookings handled by Aware. Please register at https://ti.to/Aware/life-skills-march-2019.